Aruba Port Authority (APA) and Port of Amsterdam International (PoAI) signed a multi-year collaboration agreement towards realizing APA's ambitions.
PoAI seconded to APA
Since the agreement an employee from Port of Amsterdam International has been seconded to APA. Main focus is to trengthen the board as Chief Commercial Officer and a multidisciplinary team of experts to work towards realizing APA's ambitions.
Background collaboration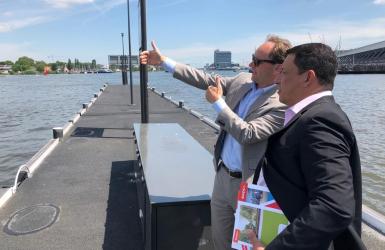 After successfully concessioning and the moving the cargo activities on Aruba from Oranjestad to Barcadera in 2015, APA was faced with the several commercial challenges. Through this move APA had gained a large landlord role and simultaneously freed up an asset with great potential in the form of a large plot of waterfront real estate near the city centre.
In 2016 the expertise of Port of Amsterdam International was brought in to assist with this transition in role, guide the transformation and development of the ports real estate, strengthen the ports commercial capacity and provide expertise in the further development and improvement of the quality of APA's port operations and services. Port of Amsterdam's experience with similar transformation project in the Eastern parts if the port of Amsterdam, make it exceptionally equipped to manage this important project.
Services of Port of Amsterdam International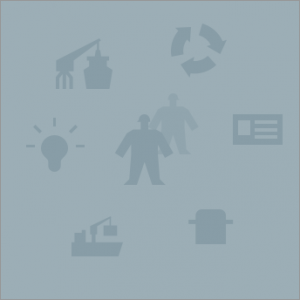 Closely working together with APA, Port of Amsterdam International has developed APA's Vision 2030; this vision closely calibrates APA's current position and values with its ambitions and potential to provide a roadmap for the further commercial development of Aruba's ports.
One of the backbones of the vision is the redevelopment of the old cargo area in Oranjestad to create a attractive area that will combine different functions (leisure, commercial and retail), improve the functionality of the already successful cruise terminal, complement the surrounding city and beaches and bring together tourists and Arubans.
Specific achievements in this project are:
Development of Corporate Vision for APA
Development of Transformation Plan for former Oranjestad Terminal
Assessment of Nautical Process on Aruba
Development of Commercial Strategy for Barcadera Area